Master Franchise Business Plan
---
This document is based on assumptions of a franchise in a given sector.
Should it be developed into master franchise?
If you want to improve your understanding, compare to this business plan, which is an example of franchise in France, click in the heading "
franchising financial framework
" and "
franchising business plan
".
EXAMPLE OF A DEVELOPMENT PLAN IN A MASTER FRANCHISE IN JAPAN (hypothetical)
Several questions can be asked on the payment of the entry (Master fee)
1 - A cash payment of € 500,000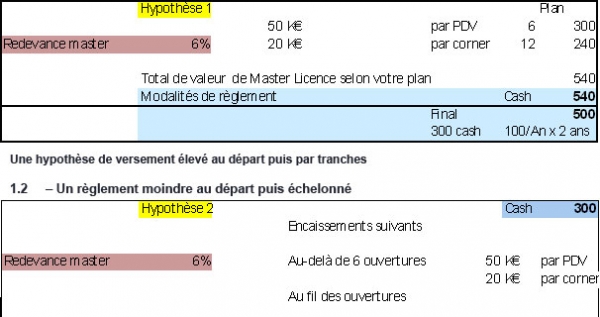 A limited initial payment, but royalties per openings in implementing the plan.
2 - The operating budget attached to the Master Franchise in Japan (English version)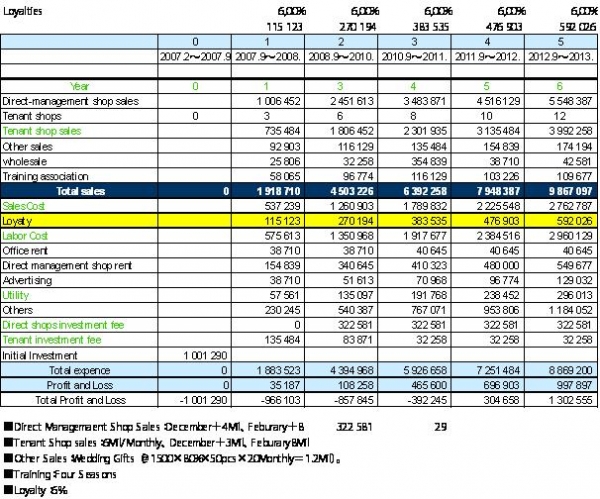 3 - The return - ROI - (return on investment) for the franchisor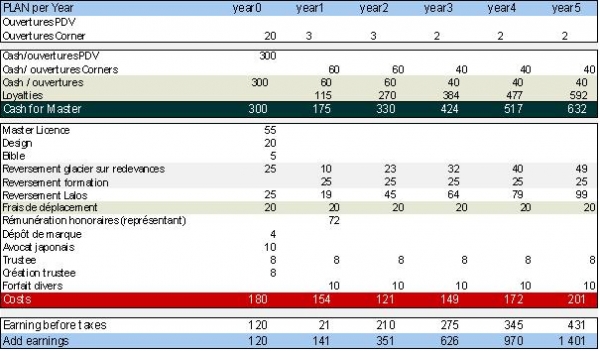 If the plan is followed, it is undeniable that the development of the Master Franchise (for a country) is more profitable for the franchisor than the development under national franchising according to the proposed assumptions: 3 outlets per year.